Trying to tone your arms & back and not getting results?
Below are a few helpful tips:

---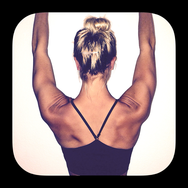 Movement with Intention- one of the biggest mistakes when targeting the arms & back is going through the motions without awareness. Focus on the movements and connect the mind and body!

Controlled Movements- control each movement. Quality over quantity. Many people ask me how many reps to do and my answer is- once the movement is compromised or form is lost, no matter how many reps you have completed, take a break.

Hyperextending- flexibility is wonderful, but too much flexibility can cause physical issues. Watch out for hypermobility of the elbows. Many individuals do this without realizing. When one hyperextends (example: the elbows) the bones are working rather than the muscles.

Energy- find length without hyperextending. Reach energy out of the arms- 5th line of energy.

Equal work Biceps & Triceps- we all love working our triceps in Pilates, but find time for the biceps.

Alignment- spend time on your body alignment. Plumb Line! When the head is set in a forward position or shoulders are rounded forward, the muscular system is compromised.

Flexion & Extension- I would be the first to say there is more flexion then extension in Pilates, but that stems from where society was when Joseph Pilates invented his work. Today, many people are locked in the upper body. Focus on softening the sternum (flexion) and opening the heart center (extension) with breath.

Shoulder Elevation- Let the shoulder girdle move- let the shoulders lift and breath. Use elevation in movements that seem appropriate.