In recent posts you may have noticed I used the term "use the gaze to guide the spine". Several of you have requested that I define what I mean when I use this term. I hope the following will provide a clearer picture of this illustration.

With each and every movement the eyes should be engaged and following the flow of the movement. The gaze is so important in performing the movement and achieving optimal performance—where your eyes go, your body will follow.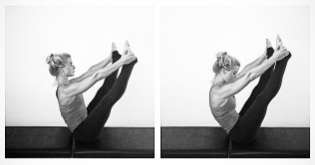 Think of this:
When performing the following movements, if the eyes are not aligned with the movement, what effect will it have on the body's alignment?
Swan

Rowing

Chest Expansion

Opening Leg Rocker
In each case, if the eyes fail to flow with the movement, the alignment will be compromised thus blocking/breaking the flow of energy.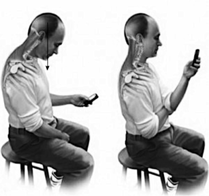 Using this concept, consider your daily activities and how they can impact your body. For example, what effect does looking down at a cellphone or computer on a daily basis have on the body? Such activity creates poor alignment forcing the body's plumb line to shift. This shift causes stress and additional gravitational pull on the spine. Hence, forward head and rounded shoulders.

So, ensure a strong, aligned spine by "using the gaze to guide the spine." Be aware that where your eyes go, your body will follow.