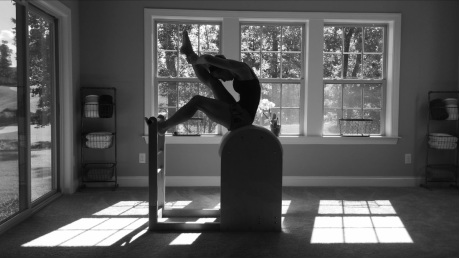 In an effort to achieve physical well-being, many people focus on their outward appearance. But, did you know that there is a common belief that one must also address their emotions in order to achieve the desired outward appearance. I am a firm believer in this theory and feel that whatever is happening internally will be reflected externally in some way, shape or form.

Take some time and reflect on your current life circumstances. Are there situations, circumstances, life patterns, thought processes, etc. that contribute to your current state of well-being? If so, understand that you are in control and your situation is not permanent. You and only you can change your circumstances.

Current day society encourages instant self-gratification. It's not uncommon for people to want quick fixes for situations, immediate answers to questions, reassurance instead of self-confidence, acceptance from others, etc. I challenge you to examine yourself and see if you struggle with similar issues. If so, I challenge you to reflect from within and understand how these issues affect you externally. If you pause and listen to your heart, you will find the answers you are seeking. Learn to trust yourself and your outward appearance will be a reflection of your inner beauty.

Now, let's address how this concept is related to The Pilates Method. Would you agree that most people practice The Pilates Method for the external benefits? There are many people that practice Pilates on a regular basis and feel as though they aren't achieving the physical benefits they were expecting. Well, I can tell you from personal experience that changes will not occur until you look deeper within yourself and realize the underlying internal issues that are reflecting in your outward appearance. There are many ways you can sabotage your success—negativity, self-doubt, lack of self-esteem, negative self-talk, over exercising, lack of nutrition, etc. Yes, you may see temporary changes in your body, but, if you really want to change yourself permanently, you must challenge yourself from within so it can be reflected on the outside.

If you are stuck in this situation, you may not recognize this behavior in your life. Many people use these thought processes as self-protection and security. Look for the signs. For example, if you find yourself always beating yourself down and focusing on negative thoughts, you can be sure that it will be reflected in your outward appearance. If you over train, workout to extremes, deprive yourself of sleep and avoid recovery time, your body will reflect the neglect and the results you are striving for will be affected.

"The Pilates Method recognizes that these mental changes are blocked if too much attention is paid to them. They have to grow naturally. They cannot be forced. In the Pilates Method, the emphasis is on doing and being. Your mind is directed toward your body, concentrating on what is happening as it happens. Learning, growth and integration, like the changes in the shape of the body, are brought about by the activity itself, without conscious stress on the goals. You worry about the present; the future takes care of itself."
-The Pilates Method of Physical and Mental Conditioning by Philip Friedman and Gail Eisen

This is one reason The Pilates Method is much more than exercise to me. It requires one to step away from the hectic world and to step into a space of engaging both the mind and body.

"Other systems of exercise quickly become boring, mostly because you have no sense of involvement in what you are doing. All you care about is getting through a certain number of repeated motions in a certain time. It doesn't matter how you do the motions, as long as you finish. Distractions—music, counting aloud—are the only relief. That kind of exercise is inefficient, and it is almost impossible to enjoy. The best that most people can do with it is to achieve a sweetly masochistic pleasure from the spectacle of their own straining. The Pilates Method is different. It merges your mental and physical processes so that you aren't an observer, watching yourself do difficult motions, but rather you are a participant. When you finish a Pilates workout, you feel refreshed and invigorated. Energized. Every muscle has been stretched and tones and massaged."
-The Pilates Method of Physical and Mental Conditioning by Philip Friedman and Gail Eisen

So I leave you with this. If you really want to change you body, you must love yourself and start with addressing the internal protection and security issues that might be holding your body back from achieving optimum well-being. Your body is the only one you have and is the temple in which you experience life. Respect yourself enough to take care of yourself both mentally and physically.